Find List of top 10 best sanitary ware manufacturers company brands in India.The sanitary ware manufacturing companies in India is booming during last 15 years due to the infrastructure developments. When I started working in sanitaryware manufacturing units the brands and companies producing sanitaryware are limited but now many Indian companies started and Some of the Multi-national brands like Kohler, TOTO, Roca are started manufacturing plants in India. Now there are more than 100 brands of sanitaryware products in Indian market. So there will be confusion about which brand to chose, which is better, which is Economical and raises many more queries. So We have listed top sanitaryware manufacturing company brands in the Indian market. After a year I am revisiting this post to update this article to be more relevant to this 2018 because some more companies started the sanitaryware manufacturing plants now in India. I made changes also in the order of the manufacturer to reflect the market views.
Even though there are multiple brands in the market, there are few factors we need consider for selecting a brand for sales or brand for use. Some of the points to consider are :
The number of designs available to satisfy every customer.
Price based on the market they targeting and quality they providing.
Providing a one-stop solution for bathrooms.
Provide essential diagrams, accessories for fixtures.
Good support for customer after the sales.
I need to say that all sanitaryware product made using the ceramic materials almost same, when I say almost means there may be problem arises when you buy from a company.it is not about the strength , normally it related to leaking, not flushing properly, require more water to flush, because of design not comfortable to use, water stagnant in the washbasins, bad smell because of the design allowing the waste gas escape from the drain and many more. ok, Now we dive into the topic.
Here is the Sanitaryware Manufacturing company Brand List :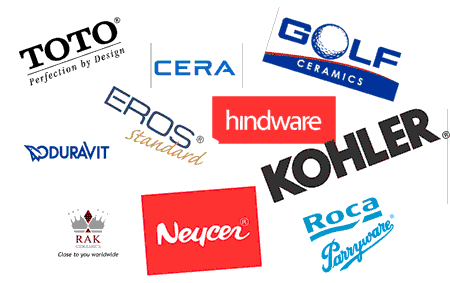 Kohler India

Kohler is a US-based brand having more than 50 manufacturing plant in the world. Kohler manufacturing unit is located in Jhagadia, Gujarat. The current production capacity of the plant is around 1.5 million piece per year and planning to increase the capacity to double in near future. Kohler only produces premium range products. History of Kohler goes way back to 1870s. Maintains a high standard of quality makes the company stand out in a crowd. Their Veil product is famous in intelligent toilet category. know the Kohler Veil Price in the market.
Kohler also produces faucets on their own, which very high in quality and very user-friendly & creative designs
Kohler India Sanitary ware manufacturing plant produces Bowls,Water efficient toilets, tanks, lavatories, pedestals and Urinals. Kohler isn't producing any Indian pan type products. The target of Kohler brands if only on premium customers. because of the demand for Kohler product the company doubled their production in 5 years.
Pros: Very high quality and high precision. I think it is more than required for a sanitary ware product. but they produce high-quality products. Good customer support after sales. Cons: the price is comparatively high. A limited number of designs availability. you cant find Indian pan model.
Hindustan Sanitaryware Limited:

HSIL Ltd is the largest sanitaryware manufacturer in India.They have two manufacturing units, one is located in Bahadurgarh (Haryana) and another one in Bibi Nagar(Secunderabad). The manufacturing capacity of the two manufacturing units respectively 2000MT and 3800MT annually. Hindustan sanitaryware produces their product on the brand name of hardware.
HSIL started in 1960 with collaboration of Twyford UK Company by Somany Group. The hardware brand recognised as Super Brand. HSIL producing three brands they are Hindware, Hindware Art and Hindware Italian Collection. Hindware having all kind of bathroom solution including water heater, shower panel, tiles and etc. Products of HSIL are Intelligent Closets, Wash Basin, Water Closets, Cisterns, Urinals, Bidets and Kids Series.
the Hindustan name and the branding made this company grow very fast and stabilized in the market. Design available for all range of customer. Good customer support after sales.
Find more details about HSIL- Hindware Sanitaryware Manufacturer
Cera Sanitaryware Limited: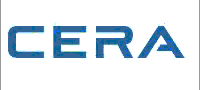 Cera Sanitaryware is one of the fastest growing sanitaryware brands in India.Cera sanitaryware company is started in the year of 1980. Same like Hindware Cera also providing full bathroom solution including healthcare products. Cera sanitaryware company manufacturing unit is located at Kadi, Gujarat. Annual production capacity of Kadi plant is 24,000 MTs. Cera won power Brand award in 2012 , a product of the year in 2012 and 2013 and also Trusted brand award in 2015. The product of Cera Sanitaryware is Washbasin, urinals, cisterns, seat covers and water closets. Let us see more details about Cera Sanitaryware
Jaquar:
Jaguar is famous for their faucets, they enter into the sanitaryware business some years ago. They started trading the sanitarywares but after they have brought a sanitaryware plant and started production on their own to provide better products. Their manufacturing plant is located in Gujarat. They have dealers around India. They provide 10 years warranty for the ceramic products. Jaguar provides entire bathroom solutions. Jaquar also provides variety of bathtubs to their customer, find the bathtub price in India.
Parryware Roca India:
Parryware is one of the oldest sanitaryware manufacturing industry in India. In 1981 it was taken over by Murugappa Group Of Company. In 2007 Parryware entered collaboration with Roca of Spain and later in 2010 it was named as Roca Bathroom Products Private Limited. Parryware is a brand name of Roca bathroom products in India. Recently they have announced a trademark change also to their logo. Parryware have good distribution network all over the south and north India. Parryware Roca has three Manufacturing Units in Dewas, Ranipet, and Alwar across in India and these units having the capacity to produce around 3.5 Million pieces a Year. Parryware Roca is the first sanitaryware manufacturing in India to be award as a Superbrand of India. Parryware Roca Pvt. Ltd has produced a range of products such as seat covers, Bath Tubs, Closets, Basin, Coventina, Urinals, Partition, Traps, Lab Sink, Seat Covers and Electronic Flushing System.
TOTO
In 1904 Nippon Taki Partnership founded.Later on some years 1970 the company named from Toyo Toki to Toto Kilki. In India manufacturing plant was opened on Aug 20, 2014 at Gujarat. TOTO also same like Kohler concentrates only on the high-end customer market. Tito recently launched a new model flush toilet called as a tornado flush toilet. The mechanism of the flushing is entirely different from the classing flushing mechanism. The cleaning & flushing functionality are better when compared to our classic model water closets. Toto won the award in the year of 1953 as IF product design award, and also it won the red dot design award in the year of 1955. Toto sanitary manufacturing a wide range of products such as Suite Collections, Toilets, Bidet, Lavatories, Bathtubs, Accessories, Universal Design, Washlets, and Showers. Their products are stylish and qualified.
RAK Ceramics India:
RAK is a Dubai based MNC company mainly focused on ceramic product manufacturing. RAK India is located in Kakinada – Andhra Pradesh, India. One of the prominent name in the sanitaryware industry. Every person who works in a sanitaryware field will know this brand name. RAK also provide full bathroom solution including tiles, faucets & healthware. RAK ceramics India produces Back to wall, bowls and counter, EWC and S trap, Extended Wall hung, Floor Mounted P and S trap, Pans & urinals, Regular basin and wall hung.
Duravit sanitaryware Pvt Ltd
Duravit-best-sanitary-ware-in-india[/caption] Duravit has nine manufacturing facilities around the world. Duravit India started plant erection & commissioning in April 2010 at Gujarat state. In 2013 the manufacturing company launched a complete bathroom series of Dura Style. Same as Kohler and Toto Duravit also targets high-end customers in the market. Duravit produces sinks, Console basins, toilets, urinals, bidets, bathtubs and shower trays.
Tessa Sanitaryware
Tessa sanitaryware is located in morbi. Produces All model sanitarywares with good quality. Also producing the product for other brand names.
Eros:
Eros sanitary ware is a morbi based sanitaryware manufacturer. Most of the products are exported to other countries. The company started production in 2008. Eros sanitaryware produces Suites, Pedestal Wash Basin, Wall Hung Wash Basin, Platform Basin, Counter Basin, Closets & Urinals and Pans & Accessories. Find out the more about 100 sanitaryware manufacturing companies here. You can also Download sanitaryware catalogues.
Conclusion: Find a sanitaryware dealer near to you and choose the available brands, from that, chose a design which suits your needs. There is a lot of types of toilets , types of washbasin models to chose from. And one more point to note is that some companies don't produce sanitaryware products just buy from other companies and put their logo and sell it. Those companies buy products from Gujarat. So to buy that product at a high cost you can buy Gujarat product directly. If you have any doubt let me know in below comment area, I will clear it as soon as possible. Want to start sanitaryware showroom business?