In this fast upgrading world, ceramics has a major place in most of our daily uses.Nowadays many things are replaced by ceramic materials for more efficiency.For example self insulating ceramics can replace metals in car engines. Therefore the development of ceramics is increasing day by day. Many ceramic industries have been raised around the world.To make these ceramic industries into a group like family ceramic association or societies have developed.
A man only learns by two things; one is reading and other is association with smarter people.-Will Rogers
The ceramic societies participate in public relation activities such as publishing, advertising, political donations and education, but their main aim is to bring collaboration between companies. Many associations are non profit organisation governed laws directed by officers who are also members. There are several ceramic associations around the world and also this article speaks about those associations.
American Ceramic Society
    The American Ceramic Society (ACerS) is a non profit professional organisation for ceramics community with a focus on emerging technologies, scientific research and applications in which ceramic materials are taken as main element. Among the other ceramic societies around the world, this is the foremost society, since it is founded in the year 1899. The president of ACerS is Michael Alexander. It consists of more than 11,000 members from 80 countries including engineers, scientists, researchers, manufacturers, plant personnel, educators, students and marketing and sales representatives.
It is located in Westerville, Ohio.It is officially formed on February 6 1899 and its first annual meeting held in Columbus, Ohio. It has 11 divisions in its organisation;
Art, Archaeology and Conservation Science helps to study about traditional ceramic arts and aids in the interpretation, reconstruction and preservation. It also helps to know about the techniques used in the making of ancient art crafts.
Basic science deals with the understanding of the chemical reactions of ceramic materials and their physical structures
Bio Ceramics is the main developing field in ceramics and it has significant part in science, engineering, and manufacturing of bioceramic products.
Cement forms the basis for construction purposes such as buildings, bridges, etc and also for manufacture of lime, plasters and cements.
Electronic devices also contains ceramic chips which is efficient than silicon.
Engineering Ceramics deals with the structural and mechanicals components of the ceramic composites.
Glass and Optical Materials focus on the design, method of manufacture and use of glass.
Manufacturing focuses on the different techniques involved in different companies to increase the productivity of the ceramic and glass materials.It also helps to improve the business and environmental issues.
Nuclear & Environmental Technology has an eye to use the ceramic materials in the nuclear field and nuclear science.
Refractory ceramics helps to improve the ceramics to use in high temperature areas such as furnaces and kilns.
Structural Clay Products centres the manufacture of tiles,bricks, and pipes.
The American Ceramic Society (ACerS) has a intense and diverse participation in the field of ceramics. ACerS educate and provide forums to connect individuals working in ceramics –related materials through hosted technical meetings and communities.
Indian Ceramic Society
     Indian Ceramic Society is founded in the year 1928 by Pandit Madan Mohan Malviya who was the main architect for establishing the Banaras Hindu University (BHU), Varanasi. This society is developed also by few dedicated person such as Sardar krishen singh, Mr T. W. Talwalkar,Mr Satyasundar Deb, Dr N. N. Godbole, in the fields of ceramic industry and education.
Indian Ceramic Society (InCerS) is developing more and more since from its existence. InCerS is brought up by several leading educationists, scientists, technologists and industrialists of the country.They put their efforts in different ways and in different capacities.
Today InCerS has around 2000 members around the world including scientists, engineers, researchers, manufacturers, plant personnel, educators, students, marketing and salesprofessionals, foreign members and other in related disciplines.
Meeting and expositions, technical information, periodicals and books are provided for the members in InCerS.Their motive is to bring new innovations and advancement in ceramic science, by publishing technical books, journals,holding annual sessions, meetings, discussions,symposia and exhibitions on subjects of interest. The 'JOURNAL' of the 'Indian Ceramic Society was first published in September, 1928, which is now known as "Transactions of the Indian Ceramic Society".
There are 12 educational institutions in all over India where Ceramics courses are available for Indian students.InCerS alsoguide many students by conducting exhibitions,publishing technical books, symposia, and seminars in topics related to ceramics.
Every year the Annual session of InCerS will be organised in any one of its chapters.Today there are 14 local Chapters present all over the country.These annual sessions will be held under the guidance of council of the Indian Ceramic Society and is attended by many delegates from all over the India and abroad comprising scientists, technologists, raw material suppliers,students and end-users in the field of ceramics including glass, pottery, sanitary ware, tile, white wares, refractories, and about different industries, academic institutionand R&D organisations.
Australian Ceramic Society
The foundation of Australian Ceramic Society was first laid in New South Wales and Victoria.In late 1961 under the late Professor Eric McCartney a meeting was called all the Sydney ceramists interested in the possible formation of some kind of ceramic society.Initially it was named as 'Ceramic Society of New South Wales' and later in 1962 it was renamed as 'The Australian Ceramic Society' and its First Australian Ceramic Conference held at UNSW in that same year.There is also another Australian Ceramic Society which hadbeen inactivated for some years, was reactivated in the early 1960s.As two societiescould obviously not be allowed to continue for long, so discussions on amalgamation were begun and association was achieved.
The Australian Ceramic Society is an organisation which works towards furthering all aspects of ceramic science, industry, research, trade and in art.The main aim of the society is to bring all the ideas and interest in ceramics for mutual cooperation and the exchange of knowledge and ideas.
Italian Ceramic Society
In the earlier of '70s, there was a Italian Ceramic Sector was functioning with some groups and associations already for developing and supporting the Italian Ceramic Industries.
On January 15, 1972, in Bologna, the proposal of new society was drafted and pro-tempory Board of
Directorswas elected and after the subsequent meeting on January 9, 1972, in the municipal hall of Faenza, the "ITALIAN COMPANY FOR CERAMICS" is incorporated. Later the name is changed on June 9, 1973 as "Italian Ceramic Society".
Subsequently, in the mid-80s, ceramics societies of various European countries found their place of reference and coordination in the ECerS-European Ceramic Society and therefore, also in Italy, the conditions were sought for meeting between the various cultural components of the diversified and complex ceramic materials sector.
The activities carried out by Italian Ceramic Company have always been based on a strong voluntary contribution by the members, who are committed to focusing and discussing the management, technical and scientific problems of the sector, with the fundamental purpose of promoting and improving the diffusion of ceramic technology.
The society also involve in all the public and private bodies and associations of the ceramic sector.The activity of association initially included some thematic sections such as Productionand marketing,Plant Engineering,Research and Didactics.
The Italian Ceramic Society is giving more contributions to the Italian ceramic industries through many activities and it has earned credibility that allows it to be a cultural reference point for both the Italian ceramic world and also for the similar foreign associations.
National Council on Education for the Ceramic Arts(NCECA)
The National Council on Education for the Ceramic Arts (NCECA) is a dynamic, 501(c) organisation that engages and sustains a community for ceramic art, teaching and learning. NCECA is founded in the year 1966 and it is a non profit organisation that fosters global education and appreciation for the ceramic arts. It is of affiliation with the ceramics educational council of the American Ceramic Society. The objective of this community is to make more creative innovations in ceramic arts and to develop newer techniques for ceramic artists.
There were 22 ceramic art educators from 17 colleges at initial ASC Ceramic Educational Council meeting in 1961 and as of now it consists of 4000 members.The annual NECA conference is the world's largest event held in the field of ceramic arts.
NCECA promotes and improves the ceramic arts through education, community-building, research and creative inspiration, offering programs, events and publications to support the field and communities in which they work. Its broad interests are shaped by students, individuals, artists and corporate patrons, gallery owners, museum curators, and providers of ceramic arts-related products and services.
National Association for Ceramics in Higher Education
National Association for Ceramics in Higher education (NACHE) is founded to promote ceramics in art and design educations by organising several events seminars and exhibition and also by conducting annual meetings with members of the association. It is an organization build up of higher level of ceramics courses in United Kingdom and Northern Ireland.
NACHE was born in the year 1983 when a meeting was called at Royal college of Art for BA and MA ceramic course leaders from UK to discuss how to popularise ceramic courses all over their country. Since 2008 NACHE has worked in partnership with British
NACHE was born in the year 1983 when a meeting was called at Royal college of Art for BA and MA ceramic course leaders from UK to discuss how to popularise ceramic courses all over their country. Since 2008 NACHE has worked in partnership with British Ceramic Biennial to stage a series of new exhibitions entitled 'FRESH' and research symposiums.
NACHE organized their first ceramic contemporary's exhibition in 1993 as they wanted to bring new works in the field of ceramics. The first two exhibitions (1993 & 1996) were held at the Victoria and Albert museum and the third (1999) was at the Royal College of Art, followed by a tour to four galleries and museum.
Their aim is to develop new and emerging technologies in their expanding and challenging technologies. In today's society their UK courses provide the opportunity to critic and redefine the role of ceramics.
Danish Ceramic Company
Danish Ceramic Company was founded in the year 1987 this company is the network of people, companies and research institutions that deal with ceramic materials and processors. The company mainly deals with technical ceramics such as electrical ceramics,fuel cells, ceramic superconductors and catalysts.
Their purpose is to develop a good communication and cooperation between Danish industry and research. The company needs twice a year and publishes a magazine Danish ceramic company. It consist about 50 members, including a number of Danish company and research institutions the company is affiliated member of the European Ceramic Society (ECerS) and in the international commission on glass.
Turkish Ceramic Society
Turkish Ceramic Society was founded by Mr. Basrisezer who was the founding president of the association Yuksel Gunner who was the Vice chairman. The first official application was made on 27/12/1989 and permission of establishment was taken on 21/03/1990.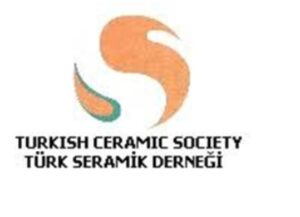 This association aims to bring together all the ceramic artists in the all organs, including the founder members, the educators of ceramic, the ceramic industry and all the ceramicists who have been involved in the production, has started with the aim of creating a very strong power and solidarity. Their main targets are
Improvement and effectiveness of ceramic in every aspect of our country
Communication between the ceramicists, to inform the members of the developments in Turkey and abroad rapidly,

Scientific
Technical
Art
Economic
Organizing congresses, seminars, conferences, panels, exhibitions and similar meetings for social purposes

Preparation of professional publications bulletins, magazines and papers
Determining the problems and needs of our members and ceramics, seeking solutions and taking necessary actions in related institutions and organizations
Informing our members about their activities related to ceramics in and out of the country and assisting them in their participation and necessary organization and coordination
Public relations activities that can announce the achievements of our members and the developments related to the ceramic subject in our country to the society at home and abroad
To be a means of meeting the needs of the workplace and personnel between the members of the ceramic producers and the industry.
Establishing cooperation with the institutions providing education in the field of ceramics;
To introduce the ceramic materials and ceramic art to the society and to increase the sympathy of the ceramic
Morbi Ceramic Society
Morbi Ceramic Association is one of the three big clusters across the world. Their vision is to achieve the production of high quality products and services and enabling their clients to be updated in marketplace and to lead in the industry by exceeding our Customer's & Member's expectations.
This association consists of 610 units in total with investments of INR 15 Cr. to 150 Cr.  In each unit. The cluster uses latest technologies and equipments imported from all over the world.  90% of total production of ceramic products in India is catered to, by Morbi alone. In last three years, exports have increased by 80%, 70%, and 30% respectively. Since last 21 years with 30 units producing 5 million square meter per annum in 1994 to 610 units producing approximately 1600 million square meters per annum now. It provides employment directly to 3.50 lacs factories and to 10 lacs others in auxiliary and related business & professions.